Get updates, exclusive content, and more delivered right to your email. Sign up for Melanie's Newsletter today.
Sign up
Now Available
Breaking the Playboy's Rules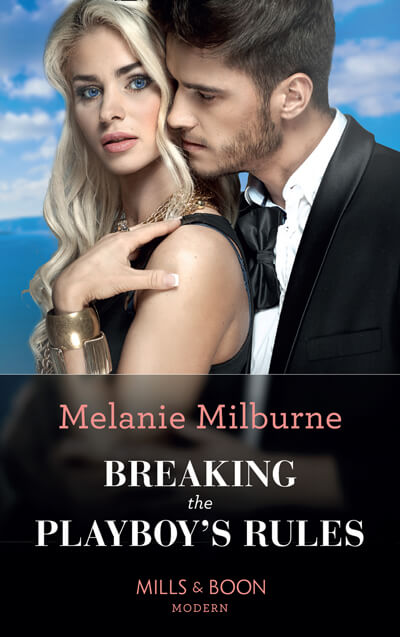 Available: January 1, 2021
Page Count: 224
ISBN: 978-1335403803
Sparks fly and rules are broken in this passionate romance from USA TODAY bestselling author Melanie Milburne.
A spark she can't forget…
A Greek getaway to remember!
Millie refused to enjoy her blind date with outrageously attractive lawyer Hunter. After the pain of her last relationship, how could she let herself? But when her mother needs his help, Millie must face Hunter again. This time, she can't deny he makes her heart race…
For their second meeting, Hunter turns the full force of his charm on Millie. He's normally a closed book—he's learned to keep his family commitments private. But sweeping Millie off to Greece to explore their unmatched chemistry is breaking all of his rules…
Available from these Retailers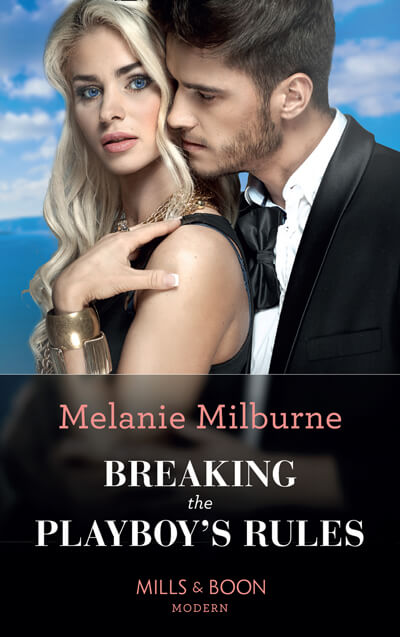 Order Breaking the Playboy's Rules Now
Coming Soon from Melanie Milburne
One Hot New York Night
Available March 30, 2021 from Harlequin Presents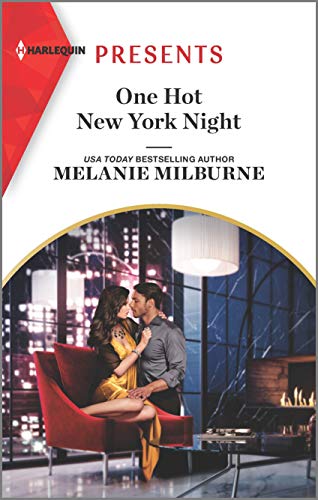 Featured Books
The latest releases available from author Melanie Milburne.
View All Books
News & Updates
One Hot New Release!

Dear Readers,I am so excited that the third book in my Wanted: A Billionaire trilogy is out in March- One Hot New York Night. I so enjoyed writing all three books but this one especially. The start of the year has been productive so far for me. I have finished book number 89 and will start number 90 in a week or two. I will definitely be celebrating 'turning' 90! I hope you are keeping safe.Best wishes,Melanie ...[ full story ]
Welcome to 2021!

Dear Readers,Happy New Year to you all. I certainly hope this year is a lot easier on us than the… [ full story ]

December News

Dear Readers,The Festive Season is upon us! I hope you have a wonderful Christmas and New Year. Let's hope 2021… [ full story ]