Get updates, exclusive content, and more delivered right to your email. Sign up for Melanie's Newsletter today.
Sign up
Now Available
The Billion-Dollar Bride Hunt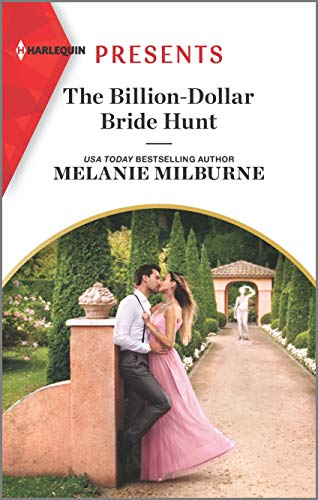 Available: June 29, 2021
Page Count: 224
ISBN: 978-1335567826
The billionaire, the matchmaker and their off-limits attraction… USA TODAY bestselling author Melanie Milburne brings us a marriage of convenience romance, inspired by Jane Austen's classic Emma.
What if the woman he wants…
Is the one finding his bride?
When Matteo Vitale strides into matchmaker Emmaline Woodcroft's office, he has an unusual request. He must marry and father an heir if he's to inherit his family estate. After his first marriage ended tragically, what he needs is a wife who isn't looking for love!
To understand her enigmatic client, Emmie accepts an invitation to his Italian villa. As she gets closer to the real Matteo, for once she gives in to desire. The trouble is, Emmie knows she can't be the bride Matteo's looking for…
Available from these Retailers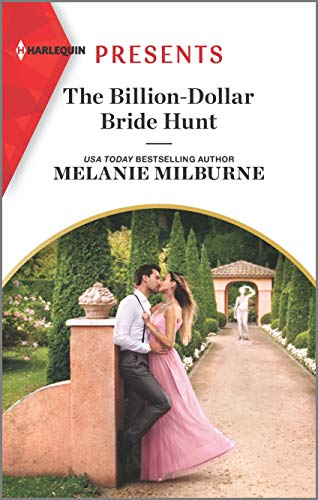 Order The Billion-Dollar Bride Hunt Now
Coming Soon from Melanie Milburne
Shy Innocent in the Spotlight
Available September 28, 2021 from Harlequin Presents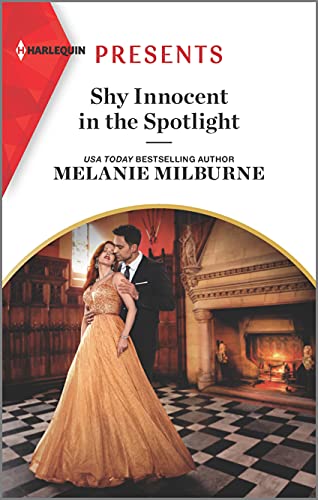 Featured Books
The latest releases available from author Melanie Milburne.
View All Books
News & Updates
September news

Dear Readers,I finally finished the first book of my new wedding-themed trilogy. I am now waiting for revision suggestions and enjoying a break, while I think about my next two books. Spring is here in Hobart and with it lots of wind and rain. But every now and again we get a brilliant day of warm sunshine, which never fails to lift up spirits! I hope you are safe and well wherever you are and that you have access to a vaccine. I am so relieved to have been vaccinated earlier this year. Best wishes,Melanie xx ...[ full story ]
August news

Dear Readers,I am finally back working on the first book of my new trilogy. The kitchen renovations are complete, so… [ full story ]

July News

Dear Readers,I have been busy watching from the sidelines as a new kitchen is being installed at our house. Needless… [ full story ]