Get updates, exclusive content, and more delivered right to your email. Sign up for Melanie's Newsletter today.
Sign up
Now Available
His Innocent's Passionate Awakening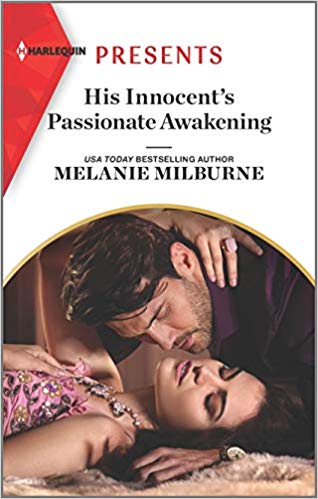 Available: May 19, 2020
Page Count: 224
ISBN: 978-1335148643
Untouched and unawakened…
Or redemption?
Rather than lose her beloved estate to ultrarich playboy Luca Ferrantelli, Artemisia agrees to wed him…on paper. Traumatized by a devastating accident, the heiress hasn't left the castello in years. She knows nothing of the world outside—nothing of a man's touch.
If there's a chance that marrying Artie will give his grandfather the will to live, Luca must do it. But he's determined to resist the addictive pull of Artie's vibrancy and vulnerability. Until their scorching wedding kiss stirs the beauty to sensual new life!
Available from these Retailers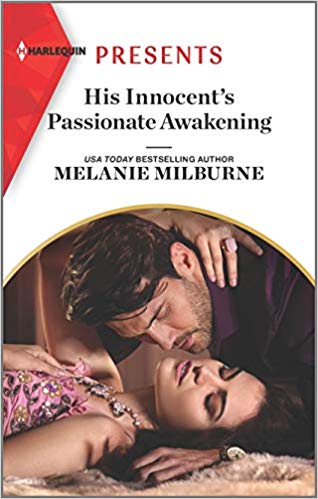 Order His Innocent's Passionate Awakening Now
Coming Soon from Melanie Milburne
One Night on the Virgin's Terms
Available August 18, 2020 from Harlequin Presents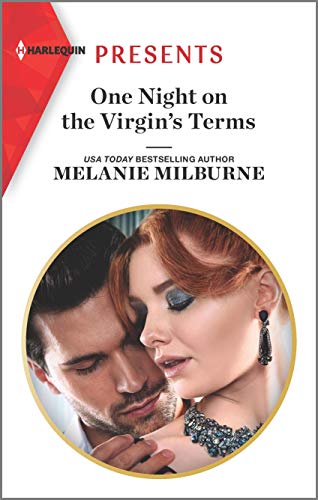 Featured Books
The latest releases available from author Melanie Milburne.
View All Books
News & Updates
One month of winter to go!

Dear Readers,We have one month left of winter in Tasmania and the start of August has brought a dusting of snow to Mount Wellington. Great writing weather for me, yay! I like nothing better than an icy day, so I can stay in my office and play with my characters.I am halfway through my work in progress and hope to finish it this month. My heart goes out to all those still suffering through various outbreaks of the pandemic. We are safe at the moment in Tasmania but I am all too conscious of how that can change if people do the wrong thing. Stay safe, be kind and be sensible.Cheers,Melanie xx ...[ full story ]
July news

Dear Readers,I am happy to report that my upcoming Wanted: A Billionaire trilogy is now completely finished and in production.… [ full story ]

Winter is here!

Dear Readers,Well, here it is winter already. One would think that time would have slowed down a wee bit since… [ full story ]