Get updates, exclusive content, and more delivered right to your email. Sign up for Melanie's Newsletter today.
Sign up
Available September 2019
Cinderella's Scandalous Secret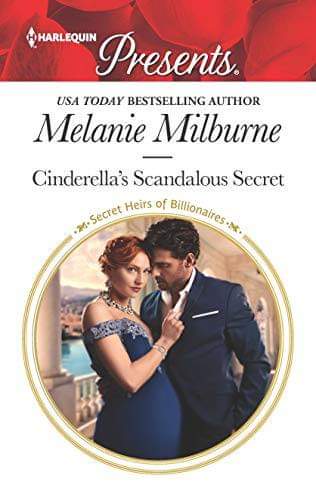 Available: September 30, 2019
Page Count: 224
ISBN: 978-1335478665
The maid has a secret
And it's getting harder to hide!
Isla McBain is carrying famous hotelier Rafe Angeleri's baby! No one can know—the last thing she needs is for her poverty-stricken past to make the headlines. But when Rafe learns about her pregnancy, he's intent on sweeping her away to Sicily…and marrying her! Isla is drawn by the exquisite temptation of Rafe's bed, but dare she step into the spotlight as Mrs. Angeleri?
Pre-Order Now from these Retailers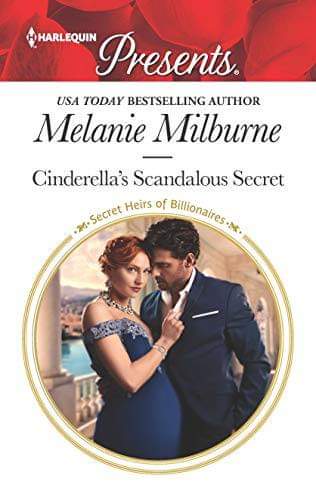 Order Cinderella's Scandalous Secret Now
Coming Soon from Melanie Milburne
The Billionaire's Paper Bride
Available December 3, 2019 from Harlequin Presents
Featured Books
The latest releases available from author Melanie Milburne.
View All Books
News & Updates
September news!

Dear Reader, I am so excited about being a guest panellist at the Melbourne Writers' Festival this month. It is wonderful to have Romance authors included in major writing festivals at last. Our work is often disregarded, derided or spoken of using ridiculous stereotypes and continues to be considered not serious fiction. In fact, if you look up Romance Fiction in Dictionary.com you will not find it. And yet you will find Science Fiction. Why is that? Come along to the MWF and join in the fabulous discussions! Best wishes, Melanie Milburne ...[ full story ]
August news.

This is an exciting month. I have just finished my 83rd book and I am about to start number 84.… [ full story ]

July news

Dear Readers, I have just typed The End on my 83rd novel, so this week I am between projects. I… [ full story ]