Get updates, exclusive content, and more delivered right to your email. Sign up for Melanie's Newsletter today.
Sign up
Now Available
The Venetian One-Night Baby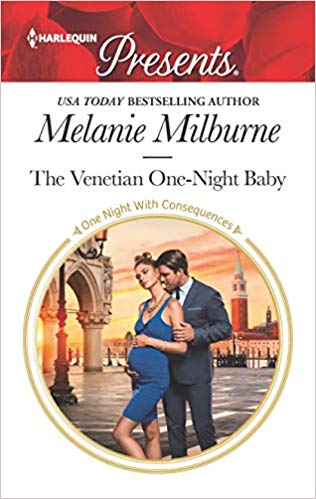 Available: January 15, 2019
Page Count: 224
ISBN: 978-1335478030
It was a sizzling encounter…
Then a baby binds them forever!
A hotel booking mix-up in Venice means wedding-dress designer Sabrina Midhurst must share a room with her nemesis: wealthy, brooding businessman Max Firbank. It's infuriating—until an unexpected night of passion awakens a need Sabrina didn't even know was possible! They've always battled their supercharged attraction, so when Sabrina confesses she's pregnant, she's stunned by Max's demand: that she wear his ring!
Spend one unforgettable night in Venice with this passionate romance!
Available from these Retailers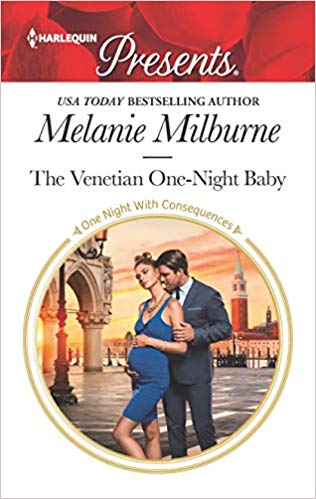 Order The Venetian One-Night Baby Now
Coming Soon from Melanie Milburne
Penniless Virgin To Sicilian's Bride
Available April 16, 2019 from Harlequin Presents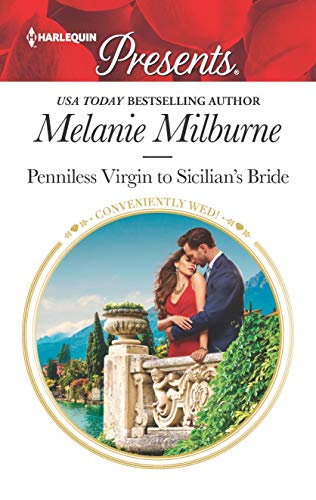 Featured Books
The latest releases available from author Melanie Milburne.
View All Books
News & Updates
Marching through March!

I have a mission to write a fast draft this month. I had a few interruptions during February so I have to get down to business. But writing fast and in chunks of block time has always worked best for me. I lose momentum if I have too many breaks between writing sessions and the story slips out of my grasp. Wish me luck! My eightieth book - Penniless Virgin to Sicilian's Bride- will be out in May. I will definitely be celebrating that release date! Best wishes, Melanie Milburne ...[ full story ]
81st Book finished!

Hi everyone, I am pleased to inform you I have finished Book 81 this week after a few interruptions over… [ full story ]

January fun and games!

Hi everyone, Welcome to 2019. Let's hope it's a fabulous year for you all. I am enjoying being back at… [ full story ]