Get updates, exclusive content, and more delivered right to your email. Sign up for Melanie's Newsletter today.
Sign up
Now Available
Bound by a One Night Vow
Available: October 1, 2018
Page Count: 224
ISBN: 978-1335419750
"Marry me or lose everything."
Heiress Isabella Byrne is on a deadline. She has twenty-four hours to wed or she'll lose her inheritance! Her father's protégé, hotel magnate Andrea Vaccaro, knows she can't refuse his arrogant proposition for a temporary union. They'll seal the deal at the altar that very night.
But with their ever-smoldering attraction bursting into flames, can Izzy risk surrendering to the temptation that awaits her between Andrea's sheets?
Available from these Retailers
Order Bound by a One Night Vow Now
Coming Soon from Melanie Milburne
Claimed For The Billionaire's Convenience
Available January 1, 2019 from Harlequin Presents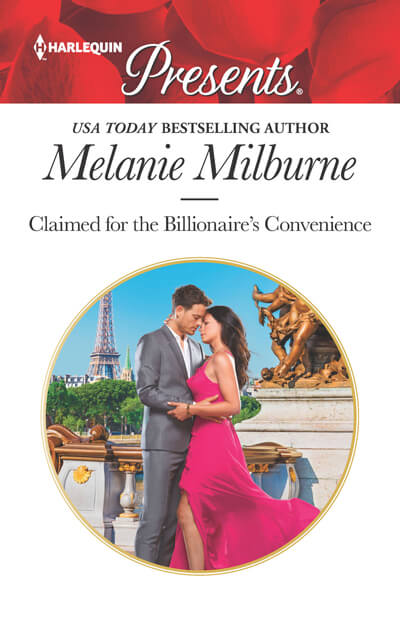 Featured Books
The latest releases available from author Melanie Milburne.
View All Books
News & Updates
October in the Melanie Milburne Writing cave…er, dungeon…

Dear Reader, There are times in a writer's life when things don't go according to plan. A story idea blooms in my head like the first gloriously fragrant rose of spring, but a few writing days later it wilts and those velvet petals fall and create a mess on my desk. Part of the art of writing is knowing what to keep and what to delete, or if not delete, then put aside to use part thereof later. No writing is ever wasted. Putting words into sentences and paragraphs is like going on training runs for a marathon. Those early painful runs make you stronger and fitter for the final day when you run towards, and hopefully cross, the finish line. My finish line is 40,000… ...[ full story ]
Last Month of Winter!

Hello everyone, I am pleased to say I have now submitted my 80th book. I spent a few days on… [ full story ]

Writing Number 80!

Dear Readers, I am about to achieve another milestone -Book number 80... that is if I finally get some decent… [ full story ]