Get updates, exclusive content, and more delivered right to your email. Sign up for Melanie's Newsletter today.
Sign up
Now Available
Penniless Virgin To Sicilian's Bride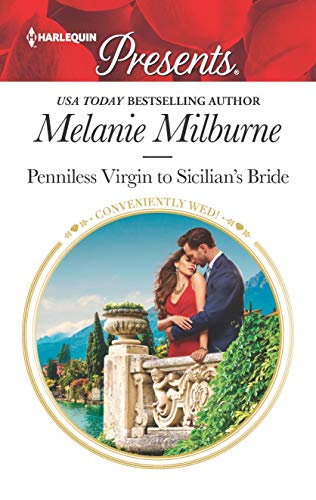 Available: April 16, 2019
Page Count: 256
ISBN: 978-1335538314
"Marry me this weekend."
He will wed his Cinderella!
Sicilian billionaire Gabriel Salvetti offers a simple exchange—for her hand in marriage, he'll save Francesca Mancini's ancestral home. Penniless Frankie has the aristocratic name Gabriel needs to redeem his family's notorious reputation. And their blatant physical attraction can only sweeten the deal. But when he discovers his convenient bride is a secret virgin, one taste is enough to make Gabriel crave his wife—forever!
Lose yourself in this tale of innocence and desire…
Available from these Retailers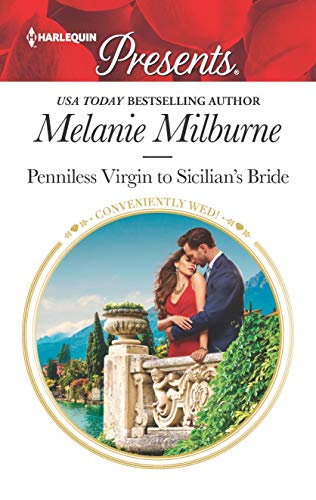 Order Penniless Virgin To Sicilian's Bride Now
Coming Soon from Melanie Milburne
Cinderella's Scandalous Secret
Available September 30, 2019 from Harlequin Presents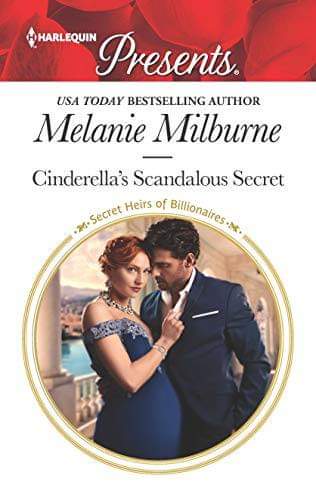 Featured Books
The latest releases available from author Melanie Milburne.
View All Books
News & Updates
July news

Dear Readers, I have just typed The End on my 83rd novel, so this week I am between projects. I should clean out cupboards and tidy my office, but I usually leave that for when I'm struggling with a section in my work in progress. Ha ha. I have even been known to launch into cooking extremely complex gourmet meals rather than get down to solving the issue in my manuscript! Oh, the joys of the creative life. Best wishes, Melanie x ...[ full story ]
June News

Dear Readers, Half the year gone? Yikes! Is it just me or is time speeding up? Or maybe it's because… [ full story ]

80th Book Out Now!

Dear Readers, I am excited to announce that this month my 80th title is on the shelves- Penniless Virgin to… [ full story ]