Get updates, exclusive content, and more delivered right to your email. Sign up for Melanie's Newsletter today.
Sign up
Now Available
Tycoon's Forbidden Cinderella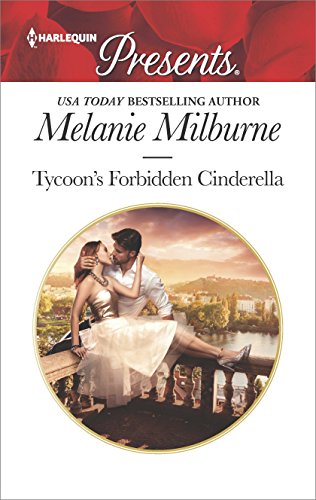 Available: June 19, 2018
Page Count: 224
ISBN: 978-1335419538
An illicit temptation…
A desire too strong to resist!
Love is a weakness that billionaire Lucien Fox refuses to indulge in. But delectable Audrey Merrington tests his formidable control! With their families united by marriage, Audrey has always been utterly off-limits, yet her shy innocence holds an enticing appeal for cynical Lucien. When a scandal forces them together, Lucien proposes a temporary solution to their inconvenient craving—total, delicious surrender!
Available from these Retailers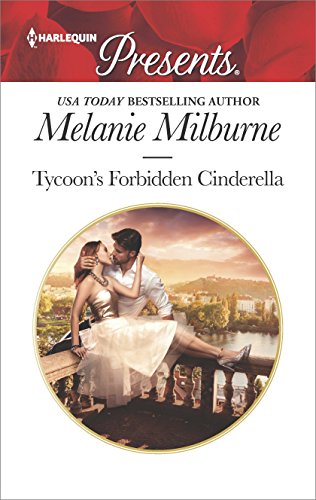 Order Tycoon's Forbidden Cinderella Now
Coming Soon from Melanie Milburne
Bound by a One Night Vow
Available October 1, 2018 from Harlequin Presents
Featured Books
The latest releases available from author Melanie Milburne.
View All Books
News & Updates
Last Month of Winter!

Hello everyone, I am pleased to say I have now submitted my 80th book. I spent a few days on the East Coast of Tasmania on a writing retreat by myself with my three dogs. Oh, and with a humpback whale who visited a couple of times. It was one of the most amazing experiences of my life to stand on a lonely beach and witness that beautiful creature cruising along. I will never forget it. There is only one month of winter left and then my favourite season begins. Spring is such a vibrant time, bursting with colour and energy. Happy reading! Melanie xx ...[ full story ]
Writing Number 80!

Dear Readers, I am about to achieve another milestone -Book number 80... that is if I finally get some decent… [ full story ]

Great news!

I am so thrilled to announce I am a finalist in the HOLT Medallion again. The book is A Ring… [ full story ]