Now Available
Date with a Doctor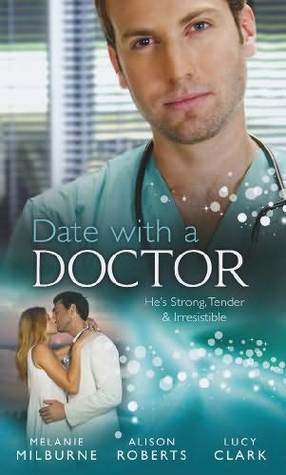 Available: January 18, 2013
ISBN: 978-0263902815
Sexy, seductive surgeons. . . Talented with their hands. . .
Trauma surgeon Jack Colcannon has always had a difficult relationship with adorable Dr Becky Baxter. But when Becky becomes the target of terrifying threats, Jack is the only one who can keep her safe – at work and at home – day and night…
Italian surgeon Paolo Romano needs a nanny for his toddler, Ella, and nurse Jenna Freeman desperately needs the job – no matter how dangerously handsome and darkly brooding the single father and surgeon is! A highly successful Sydney surgeon, Henry Harcourt once had everything – until he lost his wife. Two years on, he's about to have his first taste of Outback life – and an unforgettable encounter with the local GP: beautiful, bubbly Rayne Hudson.
Available from these Retailers